Improve Posture, Work Performance, and Overall Well-Being
With this Performance Posture Workshop.
An online self-guided video series, plus 21-day follow along challenge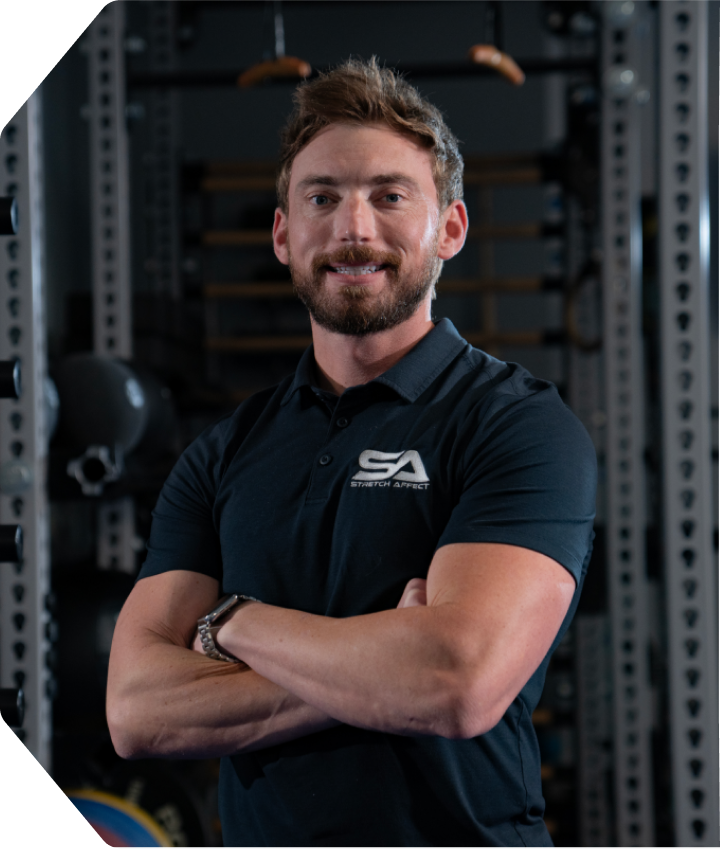 Kyle Valery
Kyle Valery co-founded Stretch Affect to help people implement healthy habits leading to lasting change. Kyle's interdisciplinary training and extensive experience provides his clients with a holistic approach to Movement Health encompassing nutrition, Active Release, manual therapy, psychology and fitness.
High-achieving clients appreciate that Kyle demands the best not just from them, but from himself. Stretch Affects programs are designed to only work, if the client does. But for each client willing to work hard, Kyle opens up physical and mental channels that enable them to move better and live well. Kyle does so by embracing a growth-mindset, constantly learning, listening, asking and growing.
Through this quest for knowledge, Kyle is able to lean on science and technology to optimize his client's success.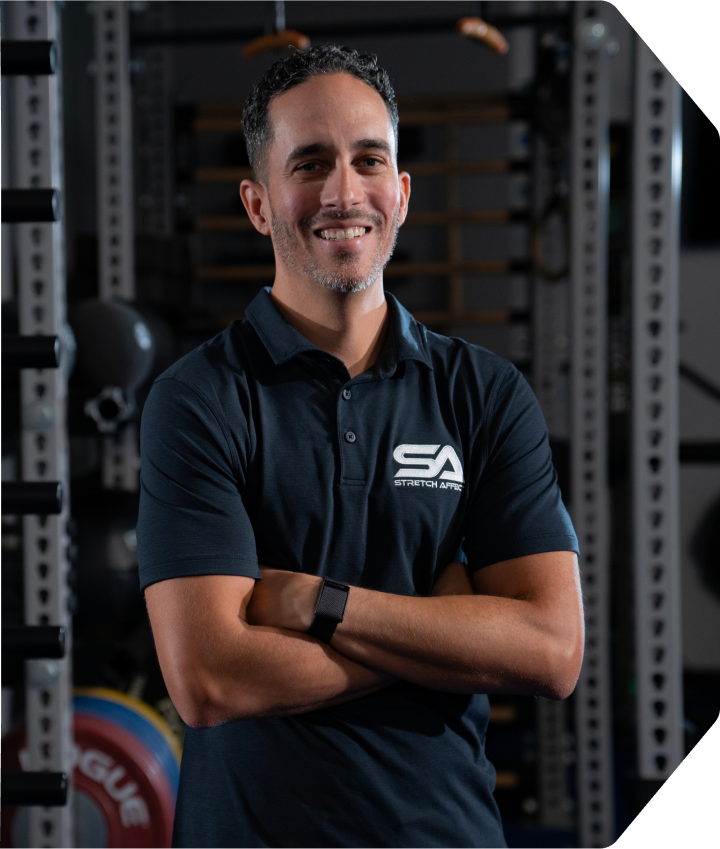 Dr. Evan Jeffries
Dr. Jeffries graduated from California State University, Northridge in 2006 with a Bachelor of Science degree in Kinesiology with an emphasis in Exercise Science, he earned a Masters of Science degree in Kinesiology from California State University, Los Angeles in 2011 with an emphasis in Exercise Science, and received his Doctorate in Physical Therapy from the University of St. Augustine for Health Sciences in April 2014.
Over his career he has experience in both outpatient and home health settings. He was a clinic director for two years at an outpatient orthopedic clinic in Orange County, CA.
Dr. Jeffries brings an eclectic approach to treatment which blends orthopedic and neurological elements. He is certified in applied functional science (CAFS) and uses a 3D approach to functional movement training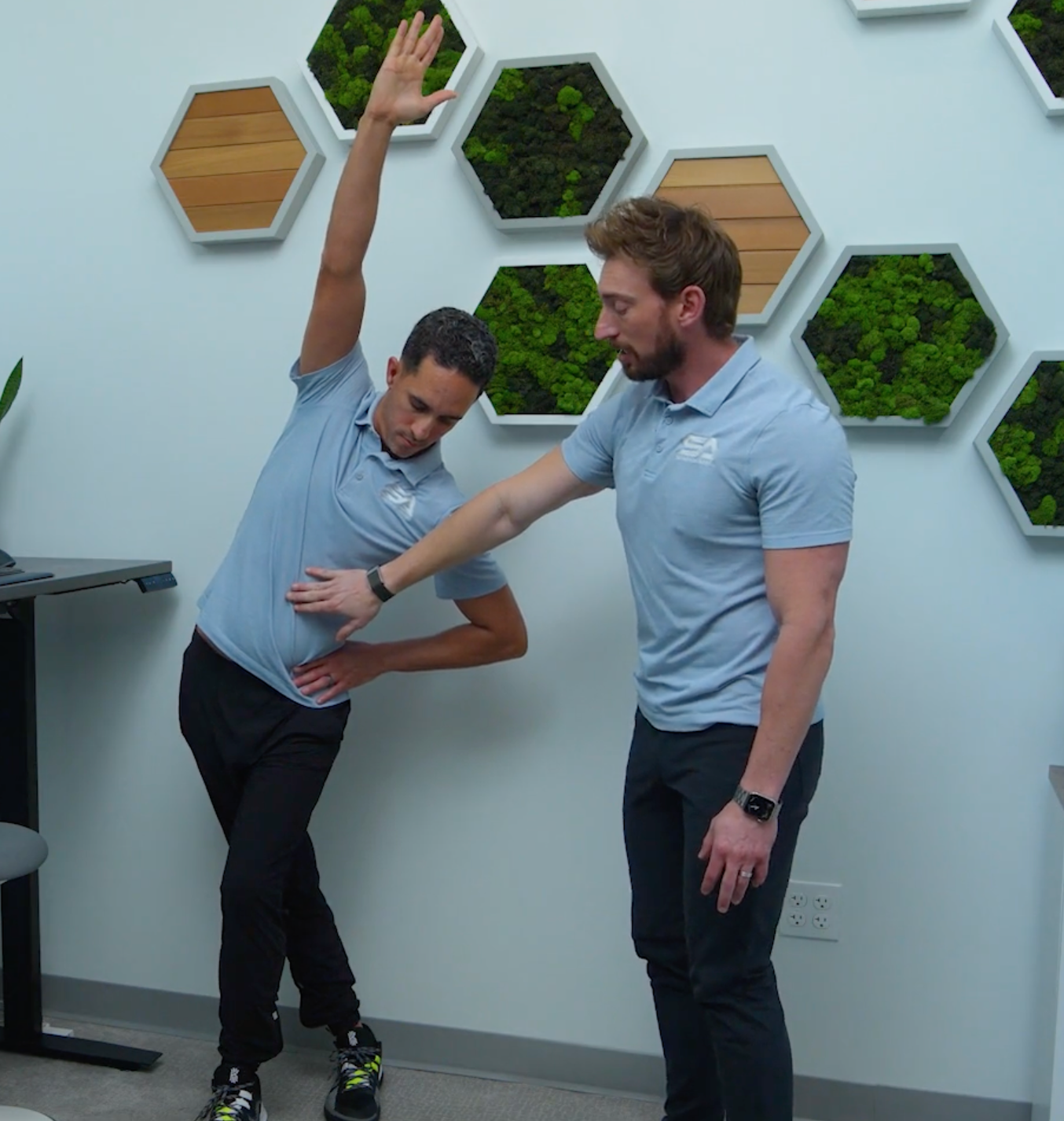 1) INTRODUCTION AND FOUNDATION
Dysfunctional movement is often linked to pain and increased risk of injury. Our training program is designed to improve movement patterns to both enhance performance and reduce the risk of injury.
We achieve this by incorporating corrective and preventative exercises to retrain dysfunctional movement patterns with high-quality movement patterns focused on improving flexibility, stability, mobility, as well as healing existing injuries.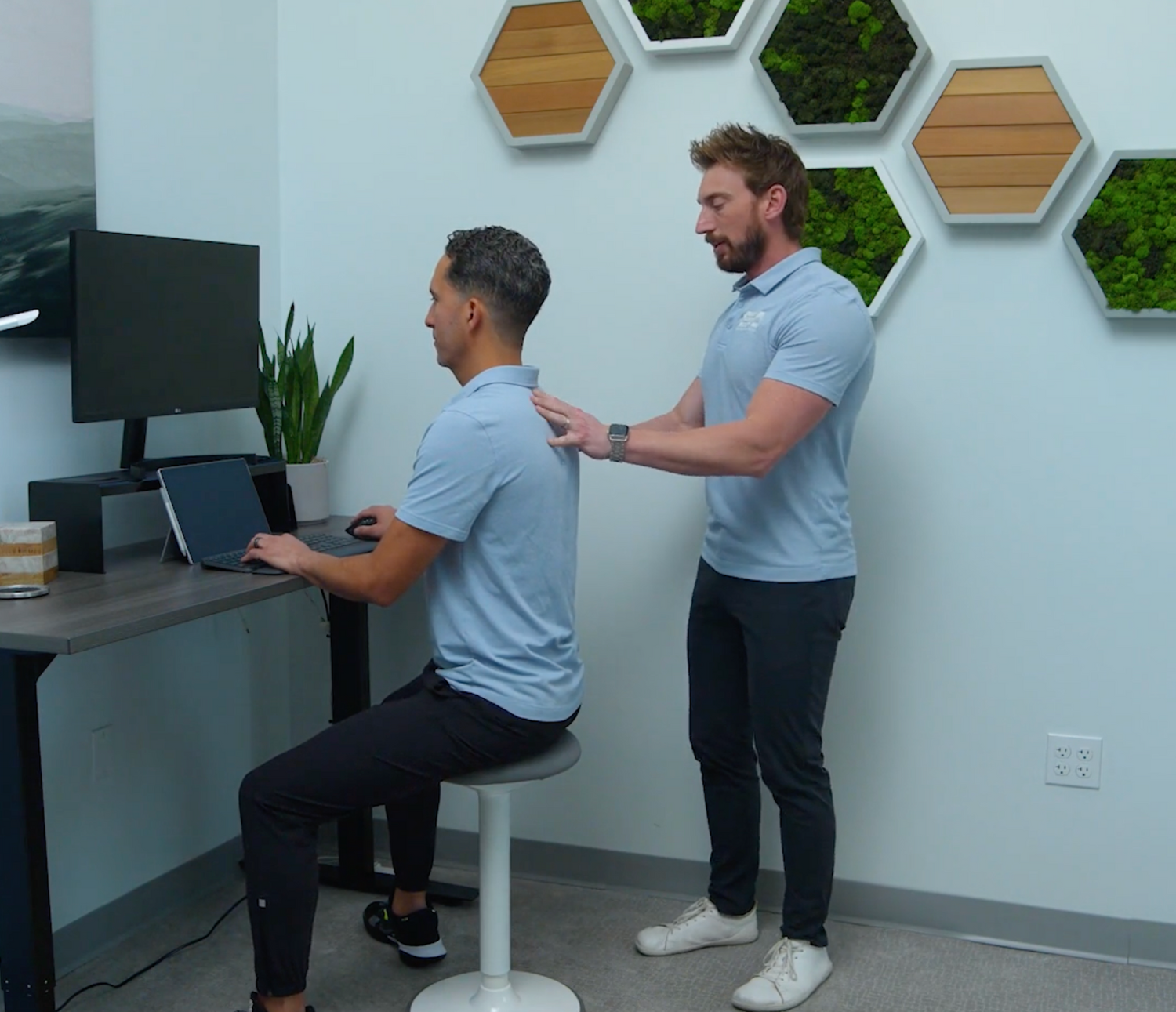 2) BREATH, POSTURE AND DESKBOUND STRETCHES
Learn what optimal desk posture looks like, introduction to proper breathing posture and technique, and improve diaphragmatic (belly) breathing.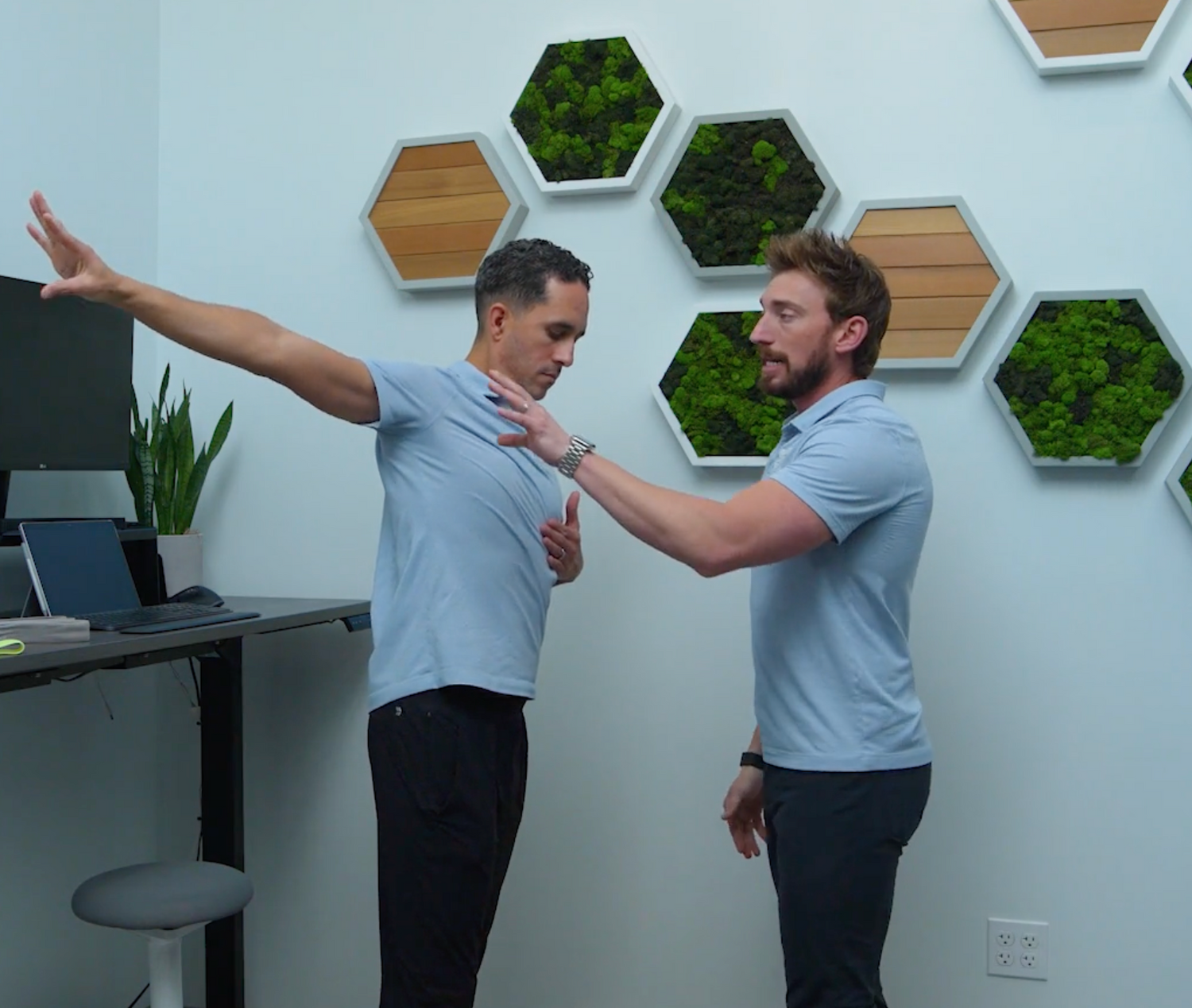 3) JOINT MOBILITY EXERCISES (UPPER AND LOWER BODY)
Gain range of motion and improve the ability of a joint to move freely without impingement or pain. Both upper and lower body exercises are included.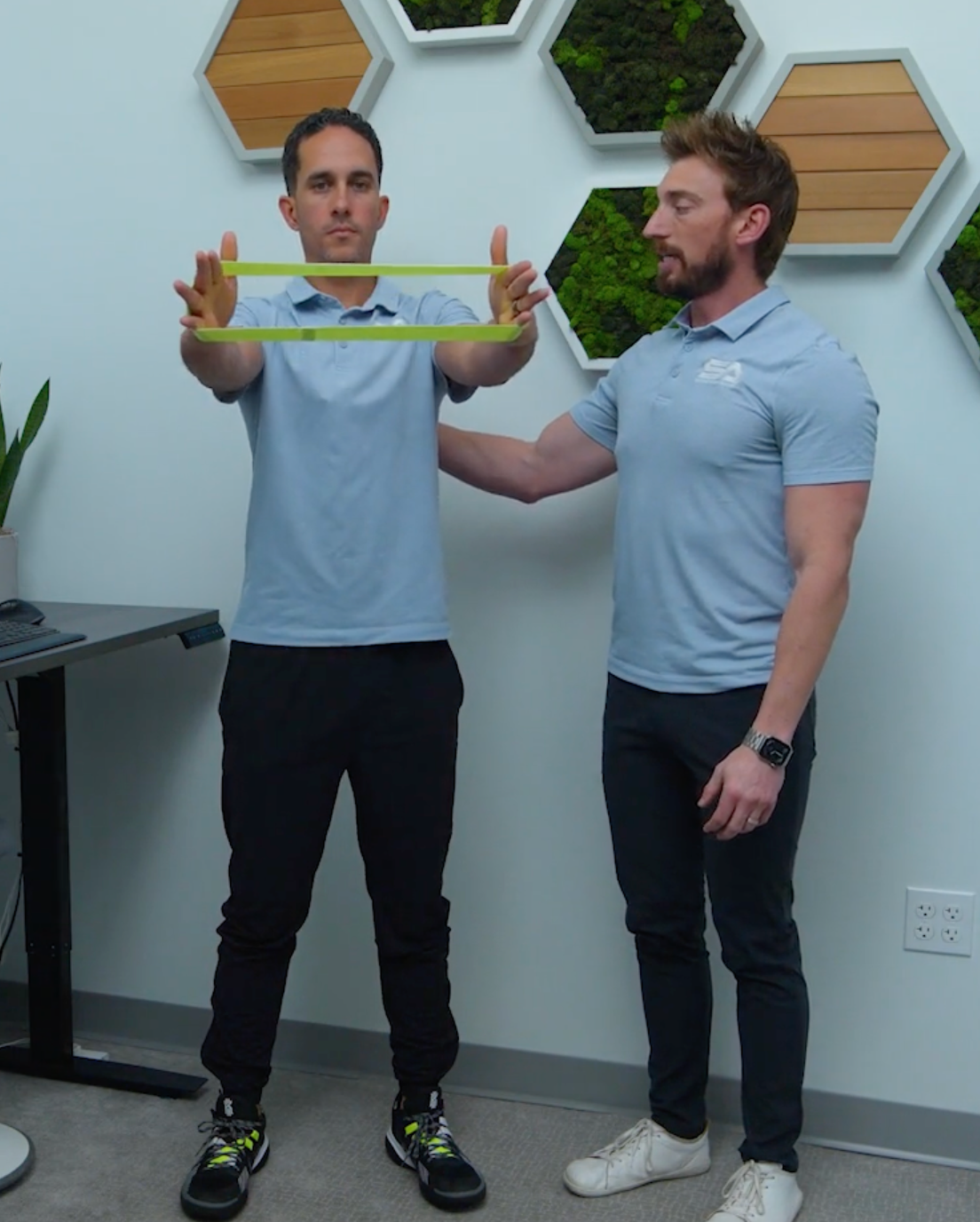 4) DESKBOUND ACTIVATION EXERCISES (UPPER AND LOWER BODY)
Work through exercises that build endurance for those muscles that help support our posture over the course of a workday. Both upper and lower body exercises are included.
Collapsible content
Alleviate pain and help eliminate progression of a minor injury into a chronic or debilitating injury.
Life-long self-maintenance strategies to reduce risk of injury and establish routines for an overall healthy musculoskeletal system.
Recover quicker and return to work lessening the burdens that directly impact productivity.
Collapsible content
Reduce Workplace Related Claims and Injuries
Foster a Happier, healthier workforce
Improve your bottom line and drive set your organization apart
Get Your Workshop Training Kit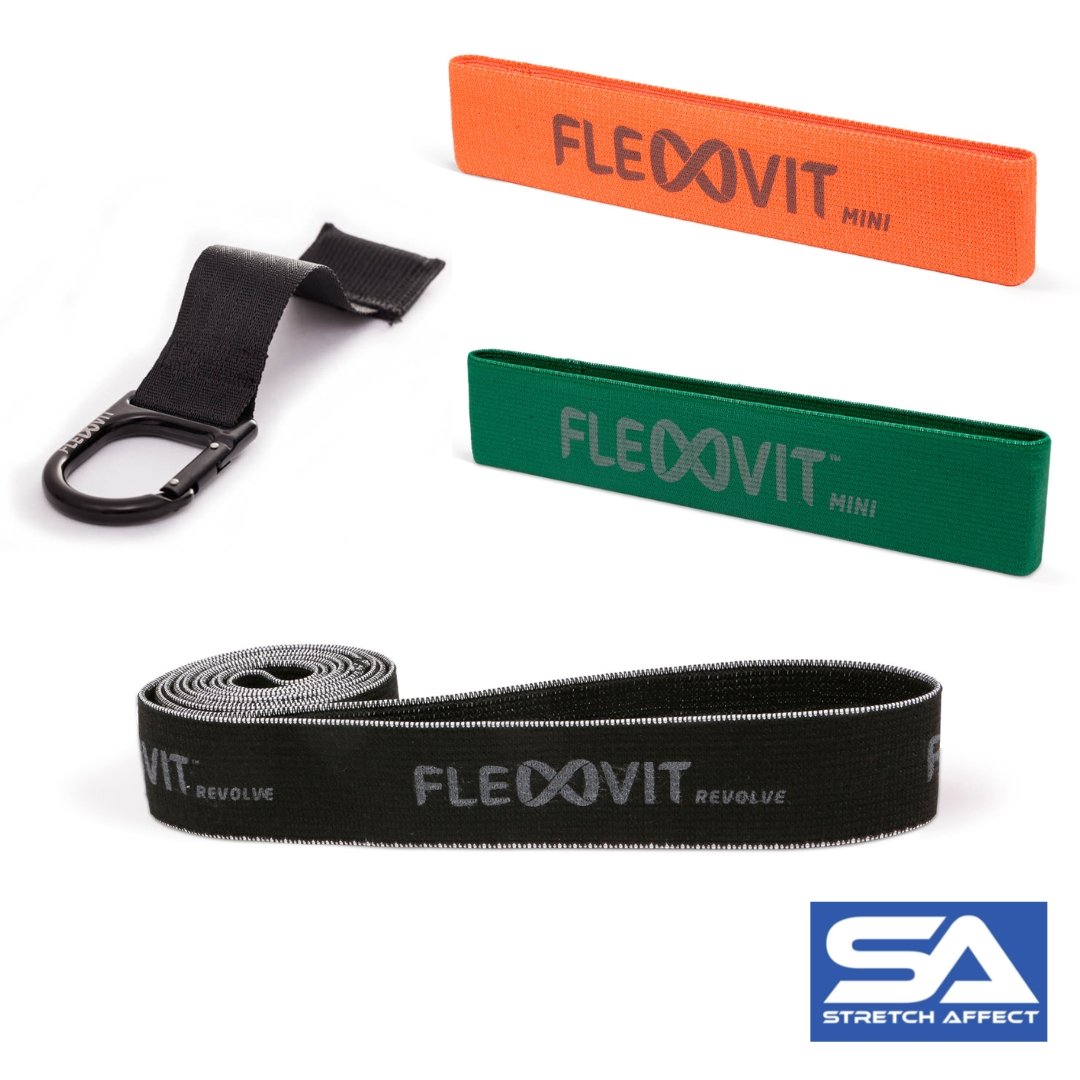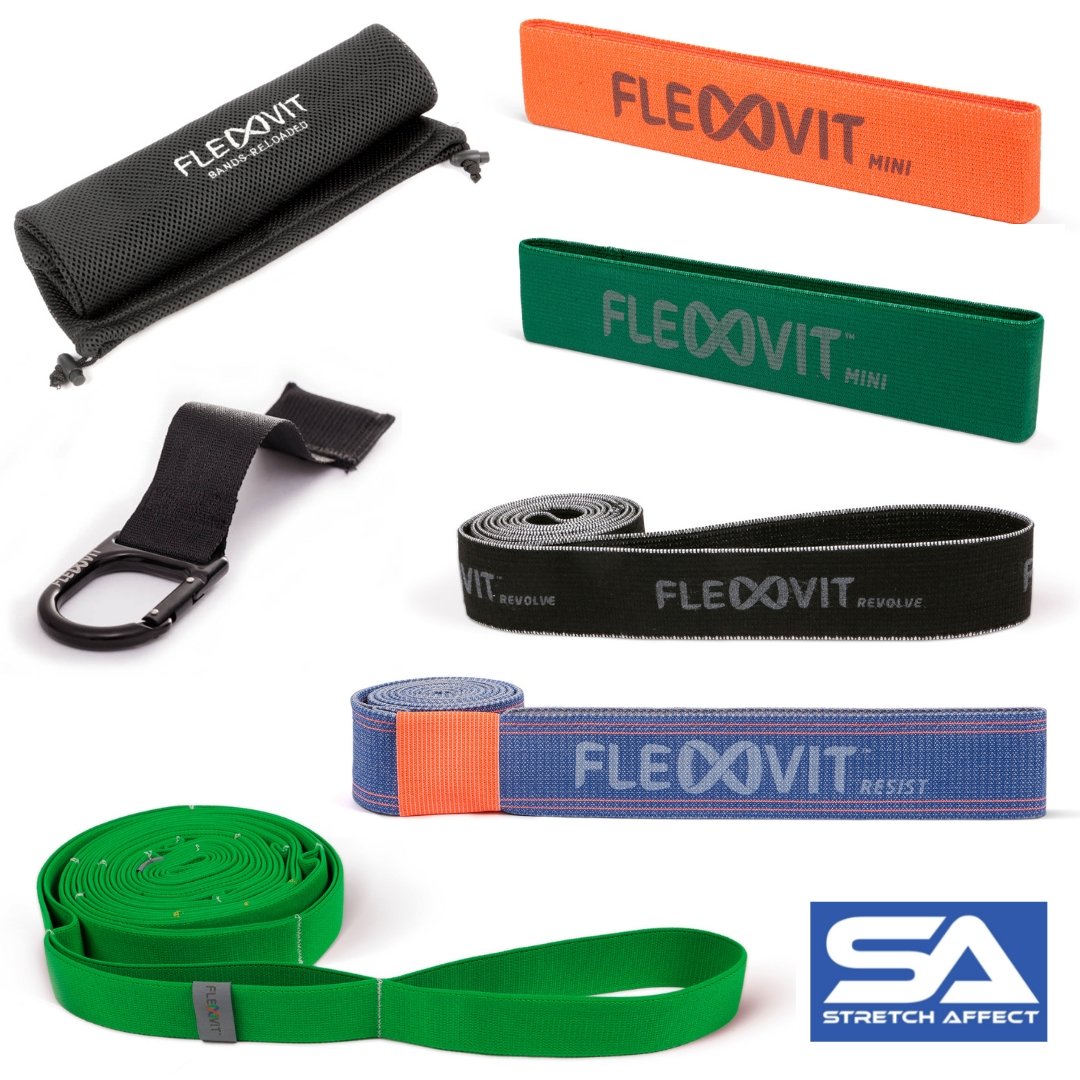 Stretch Affect Training Kit
Regular price
Sale price
$79.95 USD
Unit price
per
Sale
Sold out
Share
View full details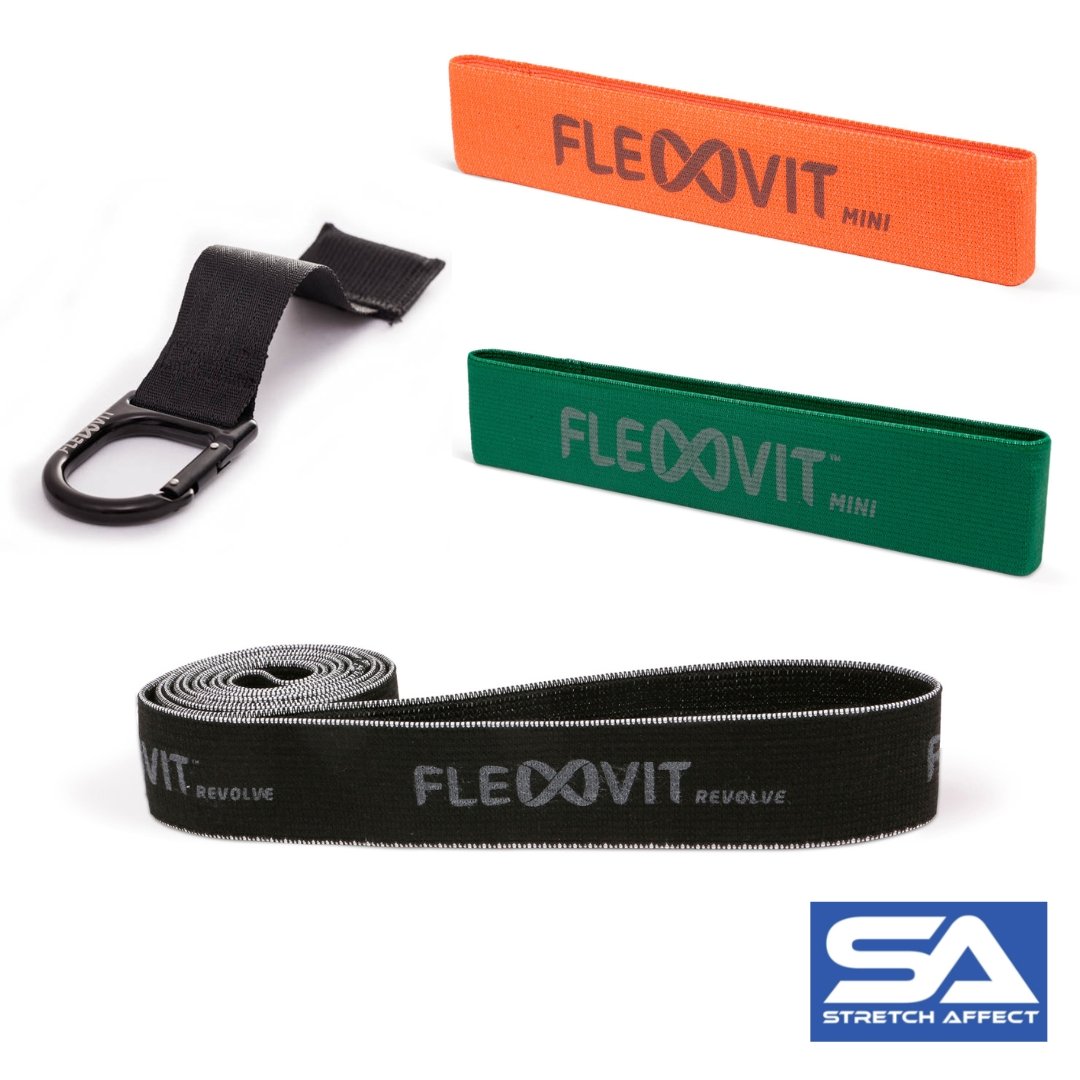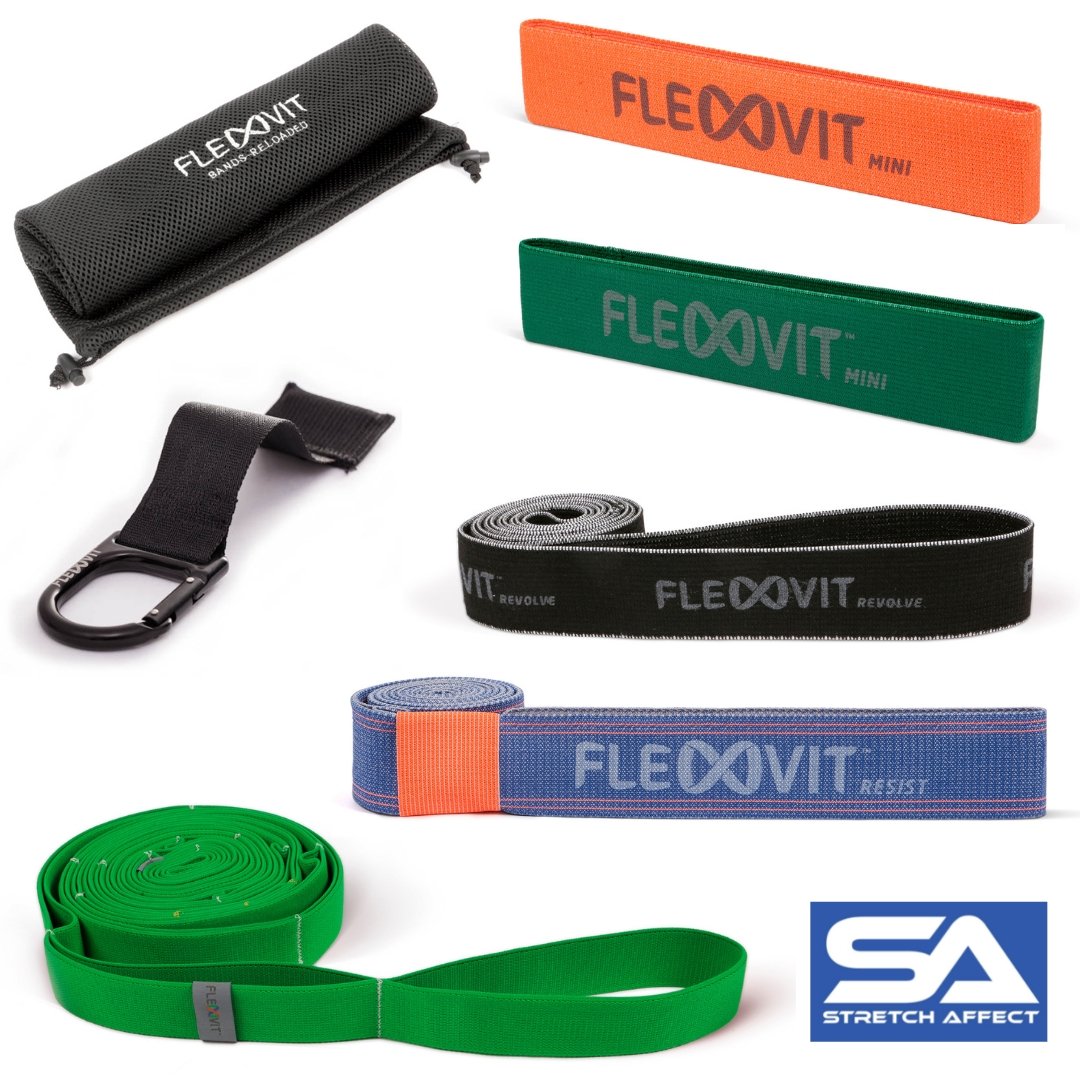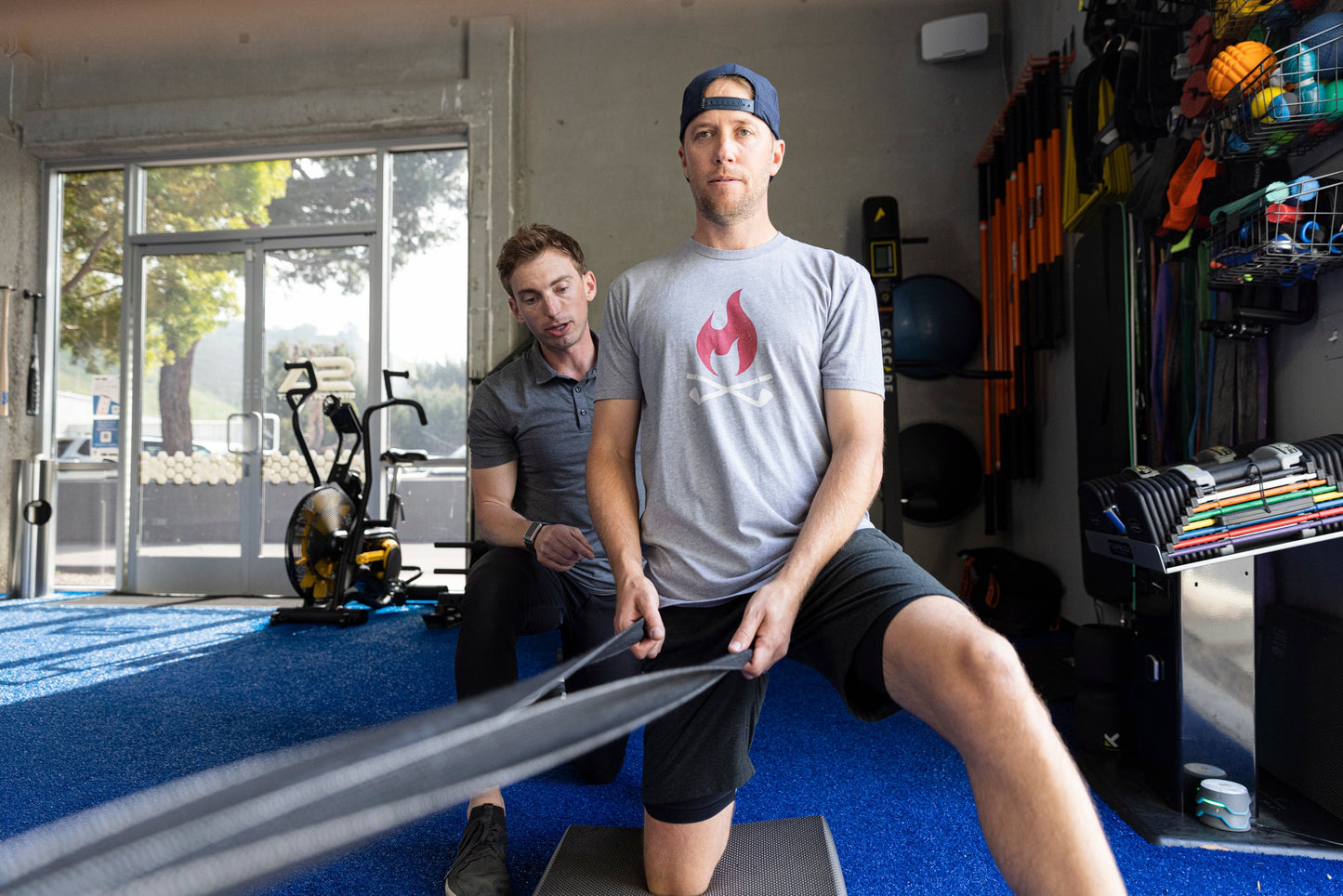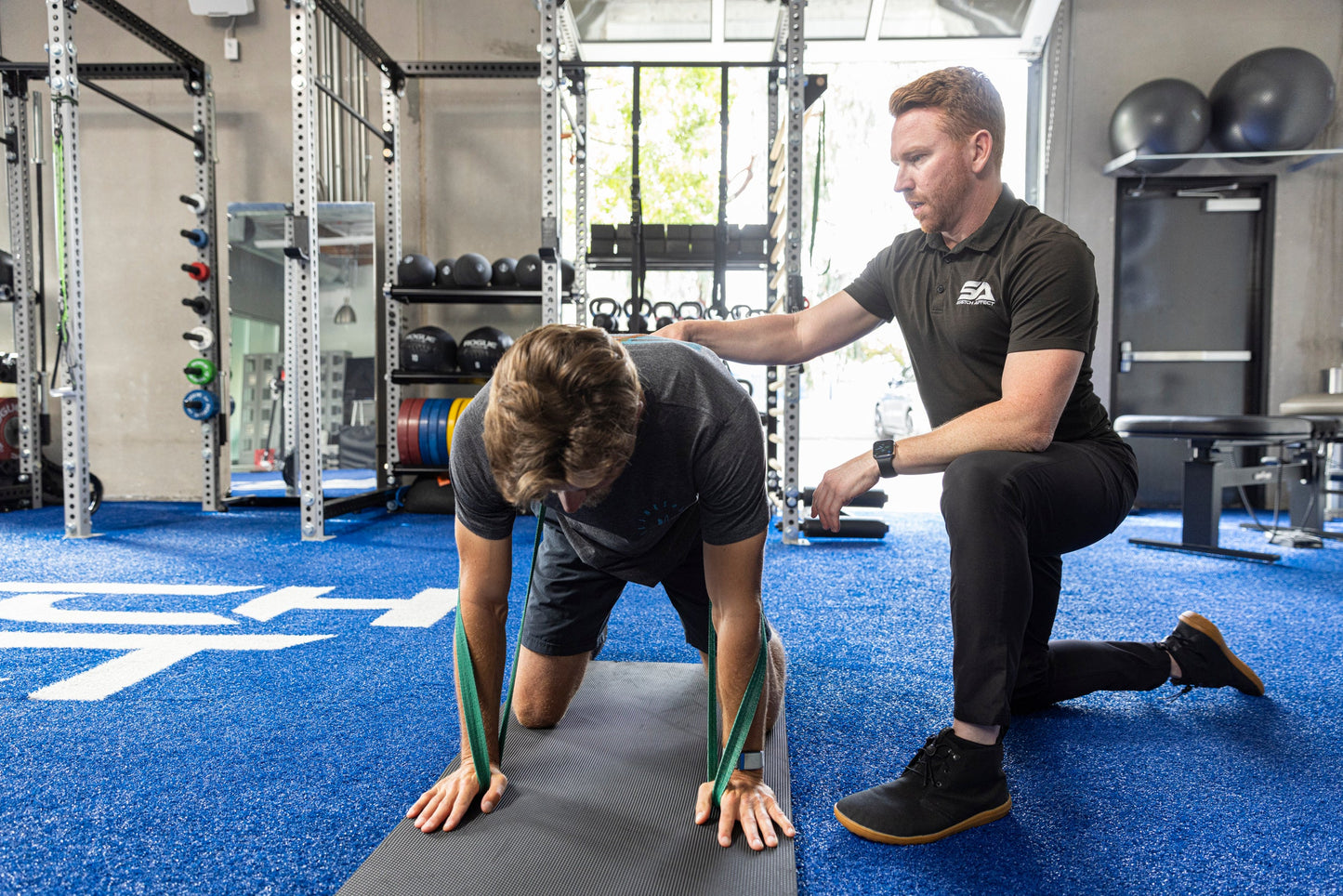 Contact us with any questions or bulk pricing inquires!